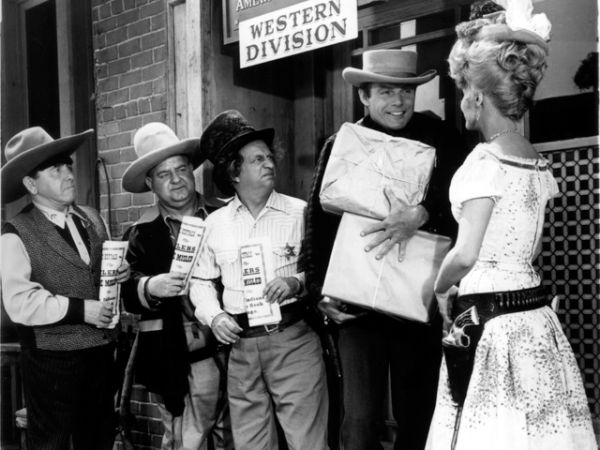 The world has lost another great soul... Adam West was an American actor mostly known for his role in ABC's television series, 'Batman', which ran during the 1960's. He also played the same role in the 1966 film feauture, 'Batman'. While many remember him for his role as Batman, he also held a role in the 1965 movie, "The Outlaws is coming", co-starring with the Three Stooges, the science fiction movie, "Robinson Crusoe on Mars" and in more current times, he performed voice work on a few animated series, "The Fairly OddParents", "The Simpsons" and "Family Guy". In all animated series, he played a fictional version of himself lending us all some laughter.
West was chosen for the role of Batman after producer, William Dozier saw West in an ad commercial for Nestle's Kwik. West played a 007 type of spy in the commercial and the producer immediately knew West would be perfect for the role of Batman.
Prior to his successful acting career, West was an island tour guide in Hawaii! While in Hawaii, he began pursing an acting career and got his actual start as a radio and TV personality at KGBM. He was known as Bill Anderson and was a resident of Honolulu. His first tv appearance in Hawaii was the adventure series, 'Mysterious Stranger'. West also worked in advertising during this time. When he finally left Hawaii, he left for Hollywood with a 7 year contract with Warner Brothers and changed his name from Bill Anderson to Adam West.
In the 1970's, West battled with alcoholism and overcame the disease, it is said that his mother was also an alcoholic, and suffered from depression. West was known to have bouts of depression at times. Recently, West had a rather short battle with Leukemia and lost... His presence on this earth will be missed.
RIP Adam West 9/19/28 - 6/9/17